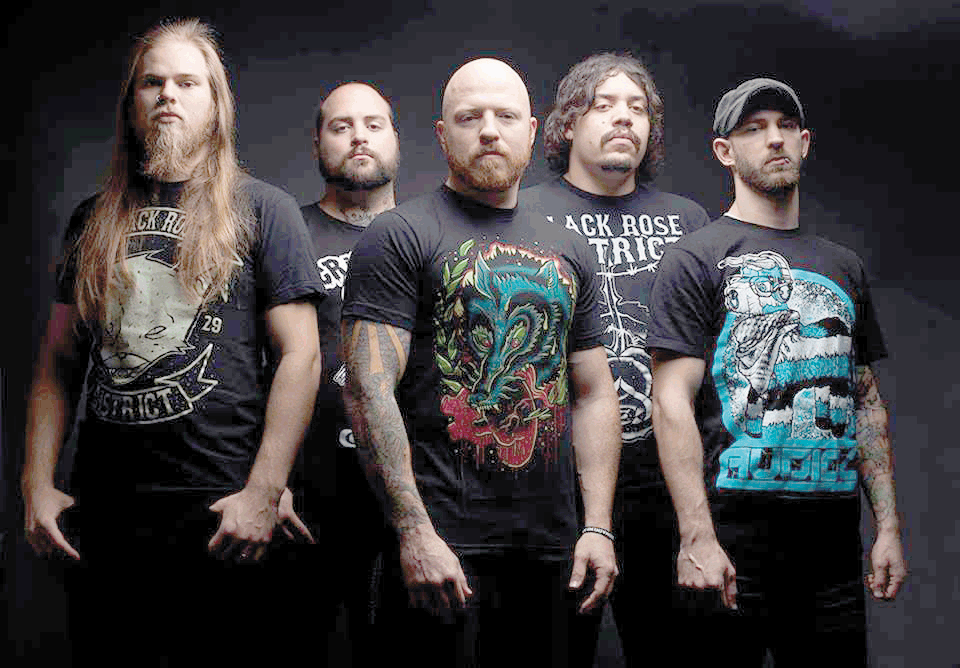 War Of Ages Perform at the Scout Bar February 22

Formed in 2004 by vocalist Jared Weeks and guitarist Jason Null, Saving Abel combine riff-heavy hard rock with sexually charged lyrics and Southern rock influences. The quintet took root in Corinth, MS, where Weeks and Null cut their teeth in different bands before merging their songwriting talents. In early 2005, the duo attracted attention from producer Skidd Mills, who invited Weeks and Null to record in his Memphis studio. Juggling day jobs and regional gigs, the two began driving back and forth between Corinth and Memphis, sporadically recording their self-titled EP with Mills while putting together a full lineup consisting of guitarist Scott Bartlett, bassist Eric Taylor, and drummer Blake Dixon.
Based out of Erie, Pennsylvania, decibel-pushing, spiritually charged Christian metalcore outfit War of Ages specializes in a muscular blend of post-hardcore/screamo and melodic, faith-based death metal. Formed in 2002 under the moniker Point Zero, the band issued its first album under the name War of Ages via Strike First Records in 2005. The buzz from that album carried the group over to Facedown Records for their sophomore outing, 2006's Pride of the Wicked. 2008's Facedown-issued Arise and Conquer and 2010's Eternal were produced by As I Lay Dying's Tim Lambesis, who contributed vocals to the latter. 2012's Return to Life was recorded with and engineered by Zeuss (Shadows Fall, Hatebreed) at Planet Z Studios, and 2014's hard-hitting Supreme Chaos came to life with the help of Josh Barber (Norma Jean) and Will Putney (For Today). October 2017 saw the release of the singles "Cut Throat" and "Creator" in anticipation of the arrival of the band's eighth full-length, Alpha, which dropped later that December. f Love and Hate.
---
Serving Houston, Tx and the surrounding areas.
Music News covers all kinds of music from Rock to Country and Alternative to R&B..