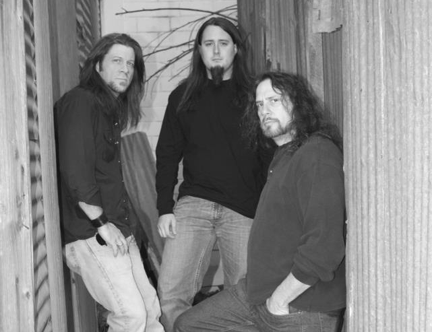 Satisfied Drive Perform in Livingston This Month

Livingston, Texas will be receiving a first this month when Satisfied Drive brings their show their February 23rd. Satisfied Drive, a regional rock band out of Livingston, TX will be releasing their 4th CD titled, HEART OF STONE on May 5th of this year. They have stated, "we are very excited about the opportunities that lie ahead of us. We are trying to stay new and fresh and push our live shows to the limits." Satisfied Drive has played over 1200 live shows in the past 10 years, and have had the opportunity to play with some of the Gulf Coast's top bands.
February 23, 2018 they will be playing their first ever unplugged, acoustic show at Across the Tracks in Livingston, TX. "This is going to be an amazing and rare, intimate setting with very limited seating," stated drummer and vocalist, Don May. The band wishes to give a huge thank you to Across the Tracks for getting this event set up. Tickets for the event can be purchased online at https://satisfieddrive.eventbrite.com. Tickets are $15 each or 2 packs are available at a discounted rate of $25. This show will be geared towards original, unplugged music written by the band. They stated, "rehearsals are going good and we are very excited to show a different side of our musical talents."
Satisfied Drive stated they were extremely grateful for all he support and dedication from all of their fans over the years that have come out to all of their shows and they have every intention of making the next 10 years even better for them.
Satisfied Drive was formed in 2007 by Don May and Brandon Fowler (formerly of Stretching Madness) and Mark Vaughn. The band set out with the mission to make a business out of making music, without letting business get in the way of music. Most of Satisfied Drive's repertoire consists of Classic Rock hits that inspired so many of today's artists, however the band's sound covers a wide range of styles.
Satisfied Drive is based out out of Livingston, Texas. Formed in 2007 by Don May, Brandon Fowler, and Mark Vaughn, they set out to create music that would inspire themselves and others, drawing from a wide range of artists who have inspired them. Satisfied Drive is Modern Rock with a Classic Drive!

As the band has evolved, so has their sound, to evoke the mood of soulful blues bands to a hard drivin' rock and roll band, to alternative and acoustic. Satisfied Drive has released three studio albums as well as a live concert CD. their set list pulls from their albums as well as some favorites from some of their favorite artists and is constantly evolving to keep things new for both the fans and the band!
Satisfied Drive is working on their 5th album! They are staying very busy so check back with their webpage every now and then for updates and to see when they will be playing near you. You can also find their music at iTunes, Amazon, CD Baby, and most other online retailers.
For more information on the band, you can go to their website at www.satisfieddrive.com or find them on Facebook at Satisfied Drive. All of their music can be found anywhere online music is sold.


---
Serving Houston, Tx and the surrounding areas.
Music News covers all kinds of music from Rock to Country and Alternative to R&B..