It's Time For RodeoHouston 2018
The 2018 RODEOHOUSTON entertainment lineup features a mix of country, rock, R&B and Spanish pop artists. Several RODEOHOUSTON favorites, plus six entertainers new to RODEOHOUSTON, will be the first to perform on the new state-of-the-art RODEOHOUSTON stage in 2018.
"In addition to a fantastic entertainment lineup, RODEOHOUSTON 2018 will feature a brand new, star-shaped stage with top-of-the-line technology that will greatly enhance the presentation and place fans closer to the entertainers inside NRG Stadium," said Joel Cowley, Rodeo president and CEO. "There's something fun for everyone at the Houston Livestock Show and Rodeo - Houston's favorite tradition since 1932."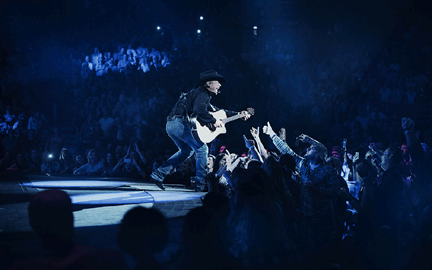 GARTH BROOKS ­ Tuesday, February 27 & Sunday, March 18
Opening and closing this year's RodeoHouston 2018 will be the legendary Garth Brooks. Since the release of his first album in the early 1990s, country music icon Garth Brooks has sold more than 148 million albums, ranking him as the No. 1 selling solo artist in U.S. history. In 2017, he picked up his sixth Country Music Association Entertainer of the Year award, breaking his previous record of five wins set the previous year.
Brooks' record-breaking career has earned him countless music industry awards and four hall of fame honors: Country Music Hall of Fame, International Songwriters Hall of Fame, Nashville Songwriters Hall of Fame and Musicians Hall of Fame. His three-year Garth Brooks World Tour became the world's largest in 2017, with more than 5 million tickets sold worldwide.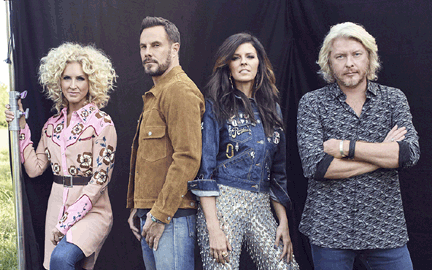 LITTLE BIG TOWN ­ Wednesday, February 28
ARMED FORCES APPRECIATION DAY, PRESENTED BY BHP BILLITON
Little Big Town members Karen Fairchild, Kimberly Schlapman, Jimi Westbrook and Phillip Sweet have been performing together for more than 20 years. Throughout their career, they have sold more than 1.5 million records and have received high honors for their work, including two GRAMMY® awards for Best Country Duo/Group Performance with the hit singles "Pontoon" and "Girl Crush."
The group is currently on tour promoting their latest album release, "The Breaker," which features the 2017 Country Music Association song of the year, "Better Man."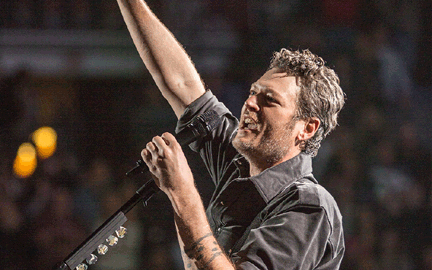 BLAKE SHELTON ­ Thurs., March 1
Singer, songwriter and talent coach are just a few hats that Blake Shelton has worn throughout his 17-plus year career in the music industry. Since his first No. 1 single, "Austin," reached the top of the Billboard charts back in 2001, Shelton has acquired a great deal of support from country music fans. He currently holds five Country Music Association Male Vocalist of the Year award titles, and he received one of the highest honors in the Country Music Industry in 2010 when he was inducted into the Grand Ole Opry.
His latest album release, "Texoma Shore," made headlines when six of the album's 11 tracks simultaneously hit the country music radio charts in November 2017.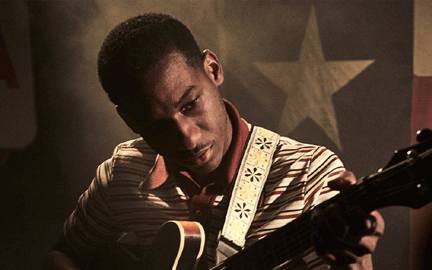 LEON BRIDGES ­ Friday, March 2
BLACK HERITAGE DAY, SPONSORED BY KROGER
Fort Worth, Texas, native Leon Bridges released his critically acclaimed debut album, "Coming Home," via Columbia Records in June 2015. Since then, Bridges garnered two GRAMMY® nominations, toured across the globe, performed for President Obama at the White House and had several high profile television appearances, including Saturday Night Live, The Tonight Show, and The Today Show, among many others. Bridges is also a strong songwriter and created the lead track for Will Smith's film, "Concussion."
With roots in soul music, Bridges' album, "Coming Home," expresses odes to the great soul singers of the 1950s and 60s with the chart-topping hits "Coming Home" and "River."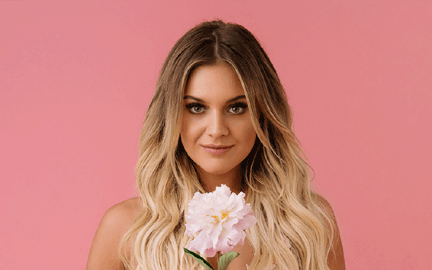 KELSEA BALLERINI ­ Saturday, March 3
Country music newcomer, and Knoxville, Tennessee, native, Kelsea Ballerini moved to Nashville at the age of 15 to purse music. A few years later in 2015, Ballerini released her first No. 1 single "Love Me Like You Mean It," and the rest is history. She currently has four, top-10 hits on Billboard's Hot Country Songs chart, along with three No. 1 hits on the Country Airplay chart.
Ballerini is already setting records within the music industry. She currently holds the record as the first solo female artist in 15 years to consecutively reach number one on the charts with her first two country singles "Love Me Like You Mean It" and "Dibs."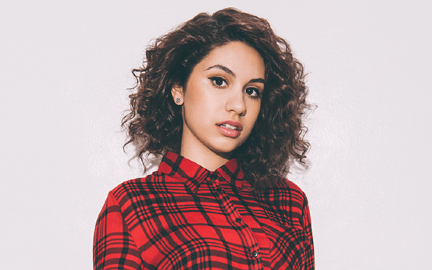 ALESSIA CARA ­ Sunday, March 4
Alessia Cara is a young pop singer and songwriter from Ontario, Canada. Her hit single, "Here," put her on the map when it landed in the top-five songs on Billboard's Hot 100 chart back in February 2016. Shortly after the release, Cara followed-up with two other top-10 hits: "Stay" and "Scars To Your Beautiful."
During her short career, Cara has received four GRAMMY® nominations for Song of the Year, Best New Artist, Best Pop Duo/Group Performance and Best Music Video.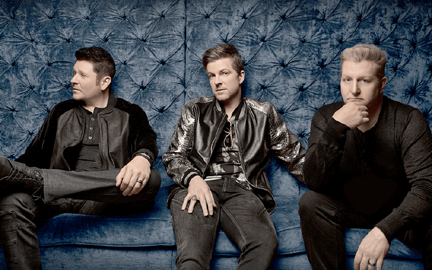 RASCAL FLATTS ­ Monday, March 5
FIRST RESPONDERS DAY, PRESENTED BY BP
The guys of Rascal Flatts, Gary LeVox (lead singer), Jay DeMarcus (vocalist and bassist) and Joe Don Rooney (guitarist), first signed with Lyric Street Records in 1999, who produced their first single, "Prayin' For Daylight." Their debut single was such a success that the trio nearly became famous overnight. Nearly two decades later, Rascal Flatts has released 10 studio albums that produced 16 No. 1 hits, sold 23-million-plus records, and entertained more than 10 million fans worldwide.
Many of Rascal Flatts' songs include crossover notes from multiple musical genres. However, for their latest album, "Back to Us," the trio decided to go back to their country roots, co-writing and producing many of the album's tracks.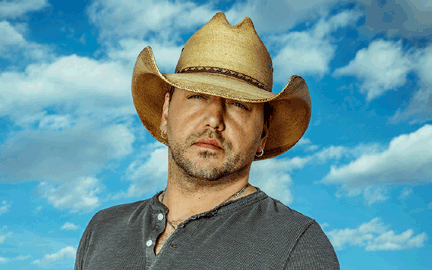 JASON ALDEAN ­ Tuesday, March 6
Georgia native Jason Aldean made a name for himself in country music by staying true to himself, and choosing to record songs that tied into his country roots. In 2005, his self-titled debut album finally gave him the break he needed and three singles off the album landed in Billboard's top-10 Hot Country Songs chart.
Now, more than 13 years later, Aldean has recorded 17 No. 1 singles and entertained millions of fans worldwide, earning him back-to-back Entertainer of the Year awards from the Academy of Country Music in 2015 and '16.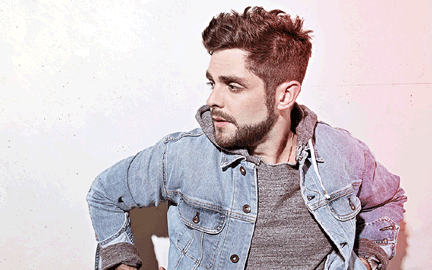 THOMAS RHETT ­ Wed., March 7
Thomas Rhett's alternative sound, electric energy and unique blend of musical genres earned him his first No. 1 single, "It Goes Like This," in 2013. Since then, Rhett has produced eight chart-topping singles, headlined a couple of tours and started a family with his wife, Lauren.
Rhett's latest album, "Life Changes," was inspired by his exciting family and career achievements during the last few years, particularly the adoption of his daughter, Willa Gray, in May 2017, followed by the birth of his youngest daughter, Ada James, in August of the same year. Recorded in 2017, "Life Changes" earned Rhett his first No. 1 album on the Billboard 200 Chart, and was the first country album to top the list in over a year.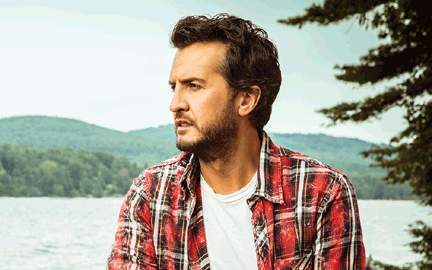 LUKE BRYAN ­ Thursday, March 8
Luke Bryan is best known for his thrilling live shows and incredible ability to relate with and entertain a crowd. Bryan holds four country music entertainer of the year titles and is chaing another one each night on his "What Makes You Country" tour.
"What Makes You Country" is Bryan's sixth studio album and the fourth one to debut at No. 1 on Billboards Country Album chart. The album features 15 tracks, many of which were written or co-written by Bryan, including "Light It Up," "Hooked On It," and the title track "What Makes You Country."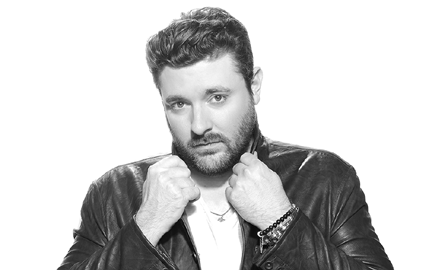 CHRIS YOUNG ­ Friday, March 9
Chris Young's sultry sound earned him a recording contract in 2006, and since then, he has produced six studio albums with five singles reaching No. 1 on Billboard's Hot Country Songs chart. After the release of "I'm Comin' Over" in 2015, Young took his time to carefully record and produce his latest album release, "Losing Sleep." Because this is a lighter 10-track album, Young had the opportunity to write or co-write each song on "Losing Sleep."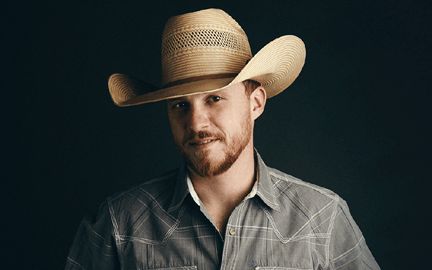 CODY JOHNSON ­ Sat., March 10
For Texas country singer Cody Johnson, his dream of making it in country music came true in 2014 when his first chart-topping album, "Cowboy Like Me," reached the top 10 on Billboard's country albums chart. Nine of the 13 tracks, including hit single "Me and My Kind," were written or co-written by the artist.
His latest release, "Gotta Be Me," takes the singer back to his roots with honky-tonk tunes perfect for two-stepping across the dancefloor. Johnson performs these ballads to cheering crowds during more than 150 shows per year. Johnson hails from Sebastapol, Texas, near Huntsville.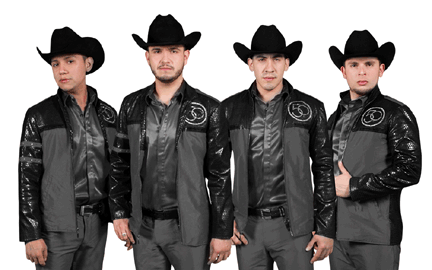 CALIBRE 50 ­ Sunday, March 11
GO TEJANO DAY
The Regional Mexican quartet, Calibre 50, was formed eight years ago by: Eden Muñoz (vocals, accordion), Armando Ramos (guitars, vocals), Martín López (tuba), and Augusto (drums), in Mazatlan, Sinaloa, Mexico. In 2010, they released their debut album, "Renovar o Morir," and have since achieved success within the Latin music scene, racking up eight No. 1 hits on Billboard's Hot Latin Songs chart. A three-time Billboard Latin Music Awards finalist, Calibre 50 is known for their love ballads "Siempre Te Voy A Querer" and "Contigo," which translates to "I Will Always Love You" and "With You," respectively.
In 2017, Calibre 50 became the first Regional Mexican group to perform on the Conan O'Brein Show, "Conan Without Borders: Made In Mexico."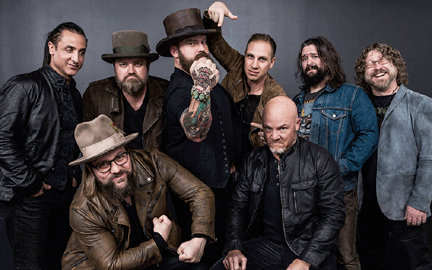 ZAC BROWN BAND ­ Monday, March 12
Three-time GRAMMY®-award-winning, multi-platinum artists Zac Brown Band are currently touring across North America to support their new album, "Welcome Home," the band's fourth consecutive No. 1 Country album and fifth consecutive top 10 on the Billboard 200.
The band's debut single, "Chicken Fried," combined the singer's love of Southern music and food, and went platinum; thanks to more than a million downloads from fans. In 2015, listeners were graced with the release of "Jekyll + Hyde," a soulful album that highlighted the instrumental talents of the band and borders on the line of country-rock.
J BALVIN ­ Tuesday, March 13
J Balvin is an award-winning Latin pop singer/songwriter from Medellín, Colombia, who takes his musical inspiration from the reggaeton genre. His songs include a mix of hip-hop, Latin American and Caribbean music. Throughout his career, Blavin has had 12, top-10 hits on Billboard's Hot Latin Songs chart and nine No. 1 singles on Latin Airplay. "Mi Gente," Balvin's most-recent collaboration with Beyoncé and Willy Williams, reached No. 3 on Billboard's Hot 100 list, and peaked at No. 1 on the Latin Airplay chart in 2017.
In 2016, Balvin won the Premios Lo Nuestro Artist of the Year award, along with a Latin GRAMMY for Best Urban Music Album in recognition of his hit album, "Energía."
ONEREPUBLIC ­ Wed., March 14
The American rock band, OneRepublic, was formed in Colorado Springs, Colorado, in the early 2000s. The musical group first gained recognition on MySpace, and at one point was the most prominent independent act on the social website. In 2006, OneRepublic received their first recording contract with Mosely Music Group, and have since had 13 songs reach the Billboard Hot 100 chart.
Three of the band's four studio albums have ranked in the Billboard top-10. "Dreaming Out Loud" and "Waking Up" ranked No. 3 and 7, respectively, on the Top Rock Albums chart. "Oh My My" is the group's fourth studio album, and it reached No. 3 on Billboard's 200 chart in 2016.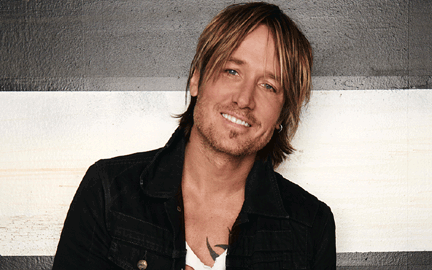 KEITH URBAN ­ Thursday, March 15
Australian native Keith Urban first moved to Nashville to record music in 1992. Since then, he has produced more than 20 No. 1 Billboard hit singles and was inducted into the Grand Ole Opry in 2012. He is not only a talented singer, but also a recognized songwriter and skilled guitarist, and has received four GRAMMY® awards for Best Male Country Vocal performance, among many other awards, throughout his career.
Urban has achieved great success throughout his career, earning the most consecutive top-10 hits on the Billboard country charts, with hit singles like "John Cougar, John Deer, John 3:16," "Blue Ain't Your Color" and "Female."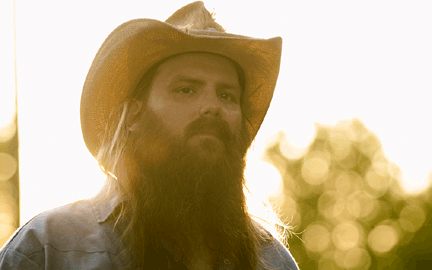 CHRIS STAPLETON ­ Fri., March 16
Kentucky native Chris Stapleton started with a more-than-a-decade-long songwriting career penning chart-topping hits for George Strait, Kenny Chesney, Tim McGraw and Miranda Lambert. In 2015, Stapleton became an overnight singing success with the release of his first solo album, "Traveller." The album reached the No. 1 spot on Billboard's Top Country Album chart and received four GRAMMY® nominations.
He and his wife Morgane, who is also his singing partner, will be adding twins to their family of four later this year.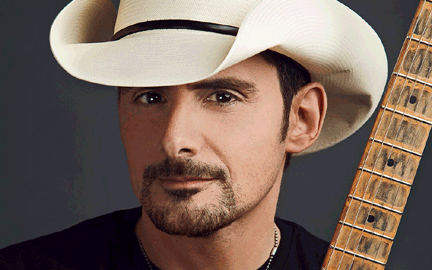 BRAD PAISLEY ­ Saturday, March 17
Brad Paisley has entertained fans since 1999. Throughout his career, Paisley has earned multiple prestigious awards for his vocal and musical talents. Perhaps the pinnacle of his career, however, was in 2010 when he was named Entertainer of the Year at the 44th Annual Country Music Association Awards.
In April 2017, Paisley released his 11th studio album, which included the hit singles "Today" and "Without a Fight". The singer now has more than 24 No. 1 hits on the Billboard charts.
---
Serving Houston, Tx and the surrounding areas.
Music News covers all kinds of music from Rock to Country and Alternative to R&B..