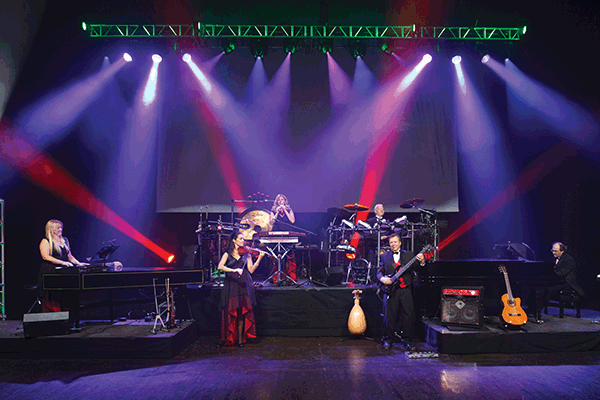 Mannheim Steamroller Perform at Smart Financial Centre
Mannheim Steamroller will be appearing this month at the Smart Financial Centre this month on December on December 29th. Chip Davis and Mannheim Steamroller are happy to be celebrating two things this December, the first being Christmas and the second being the new release of their first live album in nearly two decades, "Mannheim Steamroller Live." "Mannheim Steamroller Live features their concert which was recorded in Chip Davis's hometown of Omaha, Ne, and features many of the Mannheim Steamroller "Yuletide" pieces you've heard over the years, as well as songs from Chip's Fresh Aire series. The concert is available in CD, DVD, and Blu-Ray. This is something that Chip is very proud of. Their concert at Smart Financial Centre will be featuring a healthy dose of their famous Christmas music, so make sure you're still in the Christmas spirit, even though you've opened up all your presents already.
This show also marks two milestones in Chip's career. It is the anniversary of 30 years since the release of the first of Mannheim Steamroller's Christmas classics and also 40 years since the First Fresh Aire album was released. Without a doubt, Chip Davis is an innovator. Chip formed the American Gramaphone record label in 1974 when no label would take on his vision of the music. He took the name for his project Mannheim Steamroller from the city Mannheim in Germany where Mozart lived. The term Mannheim Steamroller is the name for an 18th century musical technique known as the crescendo.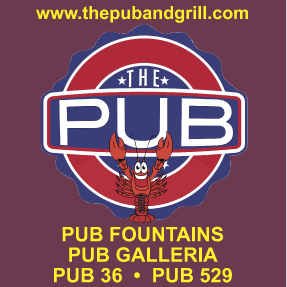 "Our first Christmas tour was 33 years ago in 1974 when we played in five cities. Currently, we play an average of 75 cities each year and it is a real privilege to continue sharing the holiday spirit through our performances," said Chip Davis.
Mannheim Steamroller has sold more than 40 million albums, 28 million in the Christmas genre. Their holiday CD's have become synonymous with Christmas and occupy top positions on Billboard's Seasonal Chart every year.
PBS stations nationwide will be broadcasting "Mannheim Steamroller 30/40 Live" this year. The milestone special was filmed two years ago to mark the group's 30 year anniversary of musical holiday magic and 40 years of groundbreaking Fresh Aire compositions. This year's tour includes many of the performances in the PBS special broadcast.
The alias of composer Chip Davis, Mannheim Steamroller was among the pioneers of neo-classical electronic music, emerging as one of the driving forces behind the new age phenomenon. Born in Sylvania, OH, Davis' father was a high school music teacher, while his mother was a trombonist with Phil Spitalny's All Girl Orchestra. His grandmother was his first music teacher, giving the child his initial piano lessons at the age of four; two years later, Davis composed his first piece, a four-part chorale written in honor of his dog. He later joined a boys' choir as well, and while attending the University of Michigan, played bassoon in the school's concert band. Upon graduating in 1969, Davis was tapped to tour with the Norman Luboff Choir; after five years with the group, performing everything from pop to classical, he returned to Sylvania to teach music at the local junior high school, often adapting classical standards to contemporary harmonies and rhythms for student consumption.
Davis later left teaching, arranging and conducting an Omaha, NE production of Hair before accepting a job writing advertising jingles. With co-worker Bill Fries, he created the enormously popular C.W. McCall character, later the figure behind the chart-topping hit "Convoy." As the McCall craze went into high gear, however, Davis returned to the classical adaptations he'd first composed as a teacher, and soon entered the studio to begin recording what he dubbed "18th century classical rock" -- classical music performed on electric bass and synthesizers. He titled the resulting album Fresh Aire, and when no label would touch it, he founded his own company, American Gramaphone, in 1974, creating a fictitious band named Mannheim Steamroller to better promote the project. Davis initially marketed Fresh Aire to stereo show rooms, where his state-of-the-art sound proved ideal for demonstrating home stereo equipment; the LP became a smash hit among audiophiles, and a series of popular Fresh Aire sequels followed in the years to come.
In 1984, Davis issued Mannheim Steamroller Christmas, which shocked onlookers by selling over five million copies on the strength of a Top 40 Adult Contemporary rendition of "Deck the Halls." It was followed four years later by A Fresh Aire Christmas, another unqualified hit. The environment informed 1986's Saving the Wildlife, the soundtrack to a PBS special, and was followed three years later by Yellowstone: The Music of Nature, which raised over half a million dollars for the National Parks Service. Although in the early '90s Davis began recording under his own name for the first time, he continued to maintain the wildly successful Mannheim Steamroller name producing many more Christmas-themed albums, further Fresh Aireprojects and even several Halloween-themed collections over the following two decades. With 19 gold records and many more platinum and multi-platinum certifications to his credit, Davis's Mannheim Steamroller (along with U2, Jay-Z, and the Beach Boys) is one of the most decorated artists in the entire recording industry. Along with the orchestra's annual holiday tours, Davis has also written five children's books and continues to produce music and has expanded the Mannheim Steamroller franchise with a line of apparel, food, gifts, and other products. He is still based in Omaha, Nebraska.
---
Serving Houston, Tx and the surrounding areas.
Music News covers all kinds of music from Rock to Country and Alternative to R&B..